Some users may receive the error, "Missing msvcp120.dll" (or newer) when running Carbide Motion or Carbide Create.  This error indicates that the Microsoft Visual C++ 2013 Redistributable backage did not get installed properly.  This should have been installed when the Carbide software was installed. Here's how to fix it:
Reinstall the Carbide software.  There will be one or more additional installers that popup.  DO NOT CLOSE THEM, allow them to run normally.
Run Carbide Motion or Carbide Create again and see if the problem has been resolved.
If that does not work, follow these instructions:
1.) Visit the  Microsoft Download Center. Select your language and Click the red Download button.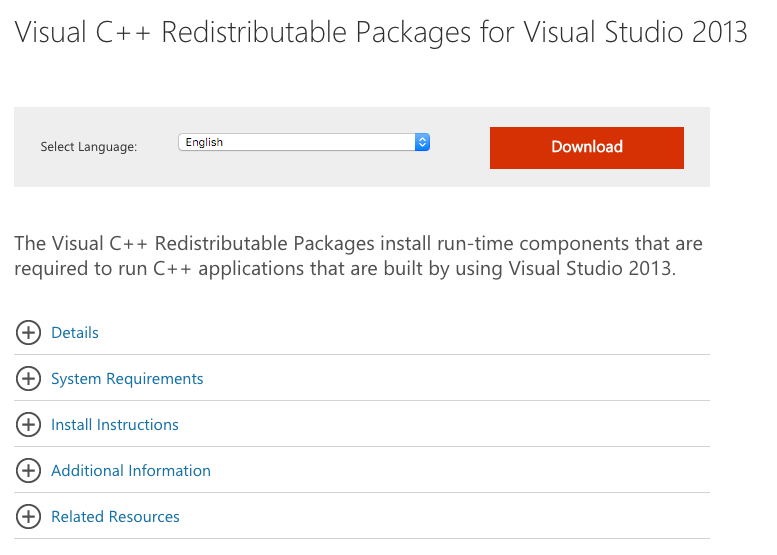 2.) Chose Your Download — select the vcredist_x86 option, then click the blue Next button.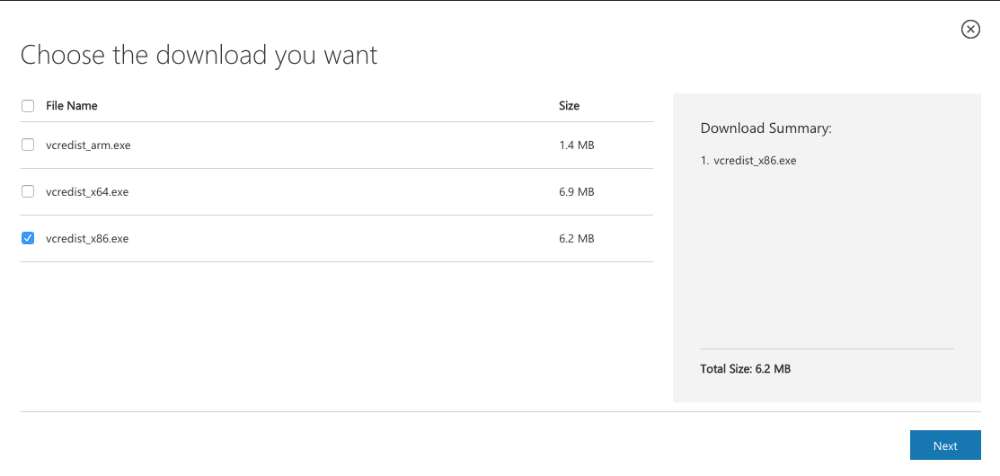 3.) You'll be prompted to download the file to your PC. After the file has downloaded, double-click to start the installation. Once the package has been installed, proceed with using your Carbide 3D software.